Project Management For Commercial Stores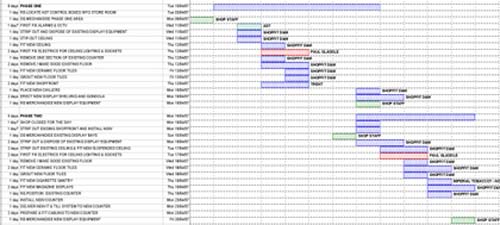 Shopfit Design & Management can offer purely project management services to make sure the whole process runs smoothly and on budget. We are more than happy to act as a Project Manager on a project of any size.
Extensive Experience Managing Commercial Store Projects
With over 20 years' industry experience, working for companies such as Miller Homes, Severn Trent and Newark & Sherwood Council. along with a number of independent clients. we are confident that we can manage your project to ensure that it is delivered on-time and to budget.
Contact ShopFitDesign For Store Project Management Services
Shopfit Design offers project management services that incorporate many of the other services we provide, including surveying, installations and assessments. Speak to a member of our team today to find out more about our management services and how we can help your next project to be successful.