Architectural Steelwork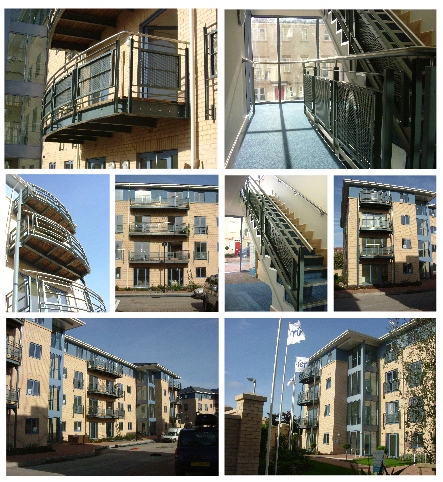 The Shopfit Design team can deliver and manage any form of architectural steelwork. This may include fire escapes, balustrades, balconies or DDA access. A full service is offered that includes an initial consultation, survey, quotation and implementation that can be offered on a project of any size or scale.
Metal Fabrication Services
A balustrade or balcony from Shopfit Design can add both space and value to your property. We have extensive experience creating architectural steelwork installations that are durable, effective and aesthetically pleasing. Get in touch with the Shopfit Design team to find out more about our metal fabrication services and for information on the fire escapes and balustrading that we can provide.
Extensive Steel Fabrication Experience
Previous projects that we have completed include Castle Marina, Nottingham, Miller Homes and Student Accomodation, St Anns, Nottingham.