Magazine & Newspaper Stand & Display Fitting Services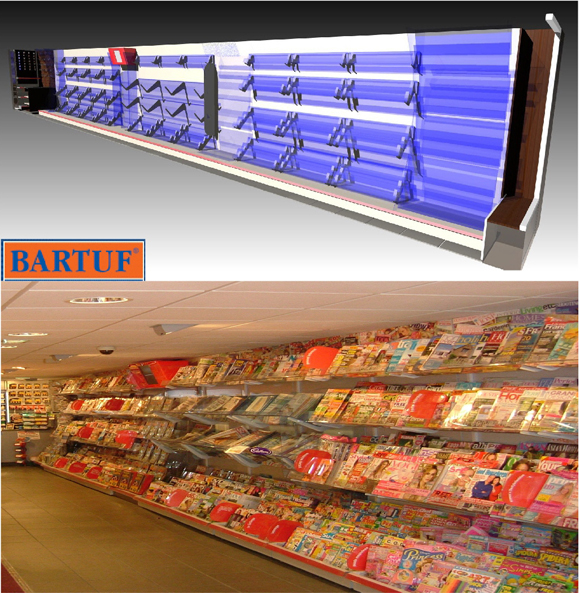 Give your shop a whole new look by using the latest magazine and newspaper displays from Bartuf to maximise your sales! Shopfit Design & Management can help you to find the right displays to suit your space and we can visit your shop to offer a free consultation on how we feel is the optimum way to display your Magazines & Newspapers whilst keeping costs to a minumum. For example, a brand-new magazine run can be supplied and fitted for as little as £220.00 per display bay.
The Latest Magazine and Newspaper Display Designs
The Bartuf newspaper and magazine shelving will fit into most existing metal modular shelving systems, such as Tego, Caem and Arneg AMX35. We can aslo supply newspaper and magazine displays with the metal backing system accompanied.
Contact ShopFitDesign For Retail Shop Design
Your displays need to be engaging, easy to use and simple so that they catch the eye of passing customers. The Shopfit Design team can help you to modernise your retail space and make sure you're getting the most from your displays. Feel free to get in touch with a member of our team for more information on the Bartuf range of displays and advice on the right models to suit your store.