3D Visuals & Models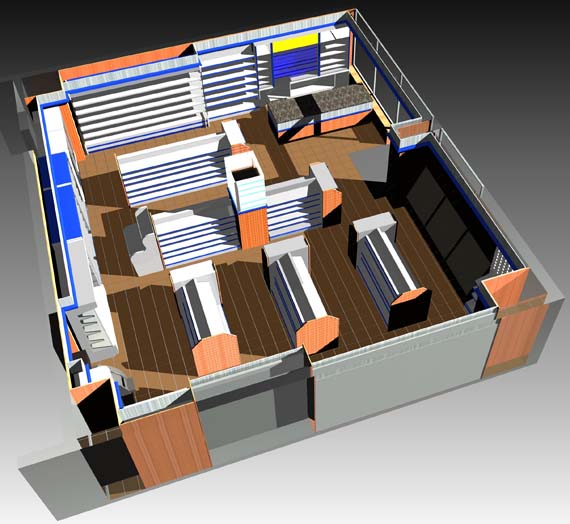 The Shopfit team can offer full 3D designs for any project by using the latest software to develop sophisticated 3D visuals. VIZ, 3D Max and Autocad are used to visualise design ideas and simulate user walkthroughs. By creating 3D visuals, we can gain a better understanding of the space and offer expert advice on the best course of action to take. Our animated walkthroughs give you detailed information that allow you to create a retail space that is effective and efficient.
State-of-the-art Modeling Software For Precise Store Design
By using 3D designs our clients ensure that they make the right decisions as even the smallest of details such as colour palettes and material finishes can be visualised. Any potential design issues can also be established which can save costly mistakes further down the line. In our experience a 3D model helps to deliver a better design that eliminates issues before they can arise.
Contact ShopFitDesign for 3D Visual Model Design
Speak to a member of the Shopfit team today if you have any questions regarding our 3D visuals and models. We are happy to answer any questions you may have about this state-of-the-art software and the benefits they can offer to your next project.